Andis Education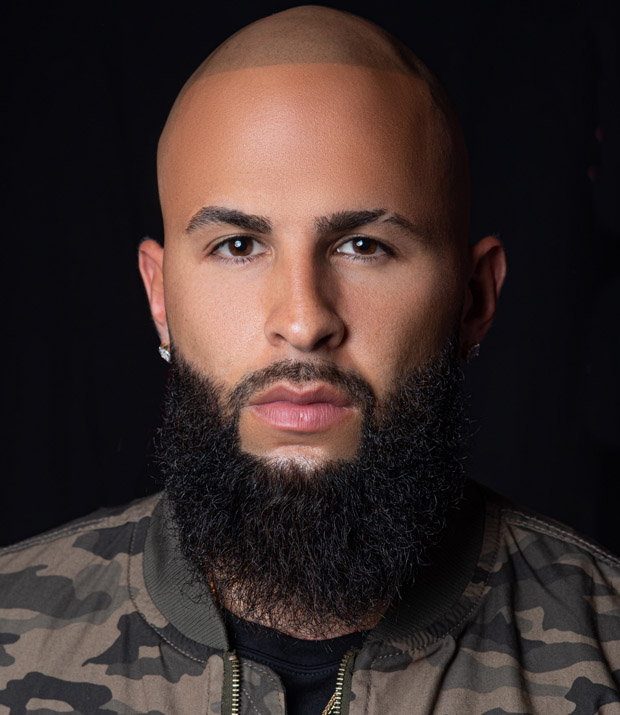 Angel
Raws
Angel was born in Kissimmee, Florida in 1990, and he was raised by a single mother. After graduating from high school in 2008, he decided he wanted to attend cosmetology school, from which he graduated in 2010. For someone who is inspiring many novice barbers and veterans alike, it is hard to fathom that barbering started off as a mere hobby for Angel Raws.

He recalls, "I started cutting friends and family in my mom's home office for $10-$15. When I graduated high school, I got a job in a barbershop, but was unlicensed. That's when I started taking barbering a lot more seriously and enrolled in school." After graduating from cosmetology school, he immediately won his first competition, the Andis Total Look Competition in Atlanta, in the same year. He then won two more competitions in 2010—Black Expo Competition in Jacksonville and Xotics Fastest Fade competition in Atlanta—squelching any questions as to whether or not Angel Raws is in fact a raw talent.

With three competition wins under his belt in 2010, Angel went on to win two more competitions in 2011—Tampa Hair Battle and Savannah Hair Battle—before deciding his next opponent would be of a different form—entrepreneurship. The challenge of entrepreneurship was successfully met in 2014 with the opening of the first Raw Cuts Barbershop, located in Jacksonville. Raw Cuts garnered such an immense response that Raw Cuts 2 opened at Jacksonville Beach less than a year later, and Raw Cuts 3 followed shortly thereafter.

The success of his Raw Cuts brand, and the validation of his celebrity client roster, including names like Marcedes Lewis, Aaron Ross, Sanya Richards-Ross, and Mac Miller, moved Angel to launch a very personal project—Reign Products. Reign Products, named after Angel's son, encompassed a line of men's grooming products that Angel developed from start to finish and launched in 2017.

Barber, business owner, entrepreneur, fitness competitor, educator—just some of the titles Angel now has under his belt. There is still much to be seen from the barbering boss as the Angel Raws brand and impact continues to expand. However, one thing is for sure: Angel and his it-factor are a winning combination.